Microsoft Envision for Manufacturing: enkele hoogtepunten
Microsoft België organiseerde op 10 december 2019 "Envision for Manufacturing", een inspirerend evenement over technologie en digitale transformatie voor de Belgische productiesector. Meer dan 200 partners, klanten en decision makers in productie kwamen samen in de Wild Gallery in Brussel. Ook Net IT was er als Microsoft partner bij.
China's New Normal
Tijdens het event werden er heel wat best practices, kennis en inspiratie gedeeld. Een eye-opener was de presentatie van Pascal Coppens, innovatie-expert en schrijver van het boek "China's New Normal". Hij sprak over hoe China de standaard zet voor innovatie. "While the world is focused on what's happening in Silicon Valley, innovation is in full swing in China." China is niet meer weg te denken van het economische en politieke strijdtoneel. En zijn rol zal alleen maar groter worden.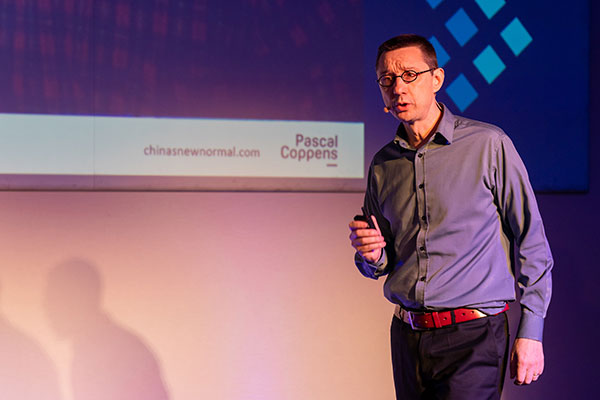 Intelligent Manufacturing door Didier Ongena
Didier Ongena, General Manager van Microsoft België, sloot het evenement af en bracht zijn visie over de productiesector in België en de rol en impact van digitale transformatie. "We want to enable customers to adopt technology and build digital capability within their organization at accelerated velocity, getting intense about tech is key for businesses to succeed in digital transformation".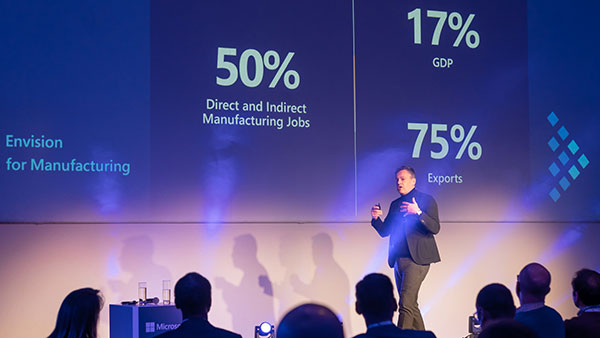 Gratis e-book: "Factory of the future"
In het e-book "Factory of the future" beschrijft Microsoft hoe u bedrijfsactiviteiten kan moderniseren met nieuwe, intelligente technologieën, zoals mixed-reality devices, IoT-gestuurde apparaten en AI-geoptimaliseerde applicaties
Ontdek hoe fabrikanten intelligente technologieën gebruiken om te innoveren en zich aan te passen aan veranderende klantbehoeften.
>> Download gratis de e-book bundel over Digitale transformatie in manufacturing (PDF, ENG)