PRESS RELEASE | ESC Holding takes over Net IT
The ESC-holding continues its growth with the acquisition of Net IT. Net IT will initially continue to operate autonomously and will benefit from the central services of ESC. Thanks to the acquisition of Net IT, the group become the expertise center in Belgium for Microsoft Dynamics 365 and Power Platform with more than 220 technology specialists in total. ESC's focus is on Microsoft Dynamics 365 Business Central and Net IT will continue to focus on the customer engagement part of Dynamics 365.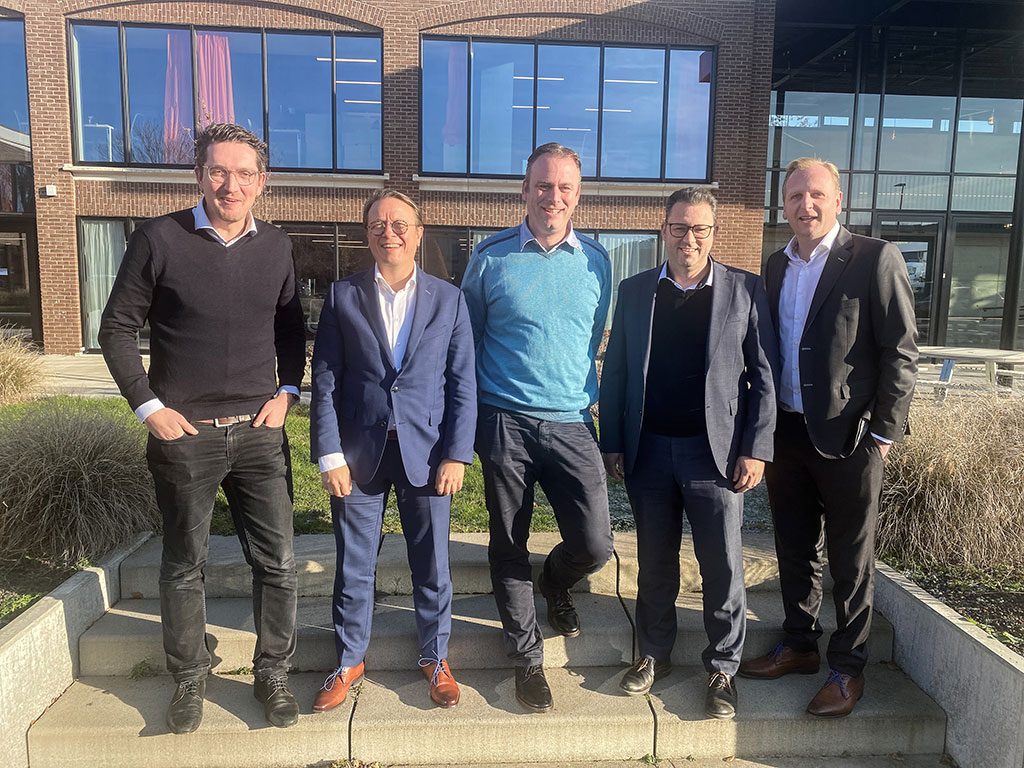 Net IT is an expert in CRM and business applications with Dynamics 365, Microsoft Power Platform and the Azure cloud. The 60 employees in Belgium and Portugal help organizations to get the most out of their customer relationship management. In addition to medium and large companies, the company serves many government organizations, higher education institutions, financial services organizations, service companies, membership organizations and production and distribution companies. Directors Jan Hofman & Luc Van der Putten will continue to carry out operational management at Net IT and will become shareholder and member of the board of directors of ESC Holding. The entire Net IT team will remain on board.
Luc Van der Putten (Managing Director Net IT) says: "It was our wish to grow even faster as a company. This naturally entails challenges in terms of organizational structure, HR, marketing and sales. By joining the group, we can quickly respond to our challenges."
"We see this step as a very positive evolution that will bring further professionalization and offer prospects to our employees. The ambition to become the largest Dynamics partner in Belgium and the Benelux also appealed to us. The Net IT team will be the driving force behind the group's customer engagement activities in this story." concludes Jan Hofman (Managing Director Net IT).
The takeover fits perfectly within ESC's strategy to become the ICT reference in the Benelux together with Net IT. The group's customers also benefit from a broader service portfolio. In addition to business applications & business intelligence, organizations will find everything they need for modern workplace, ranging from Microsoft 365 and cloud over cybersecurity to IT management. The e-business department builds web applications, online portals and webshops for fast-growing SMEs.
"We welcome the Net IT colleagues with open arms to the ESC holding company, which now has 220 technology specialists. Together we can help companies & organizations to accelerate digitization. By bringing all these competencies together under one roof, we offer companies a platform that evolves with the never-ending challenges of digital transformation." says Benny Van Hyfte (CEO ESC).
With this acquisition, two leading Microsoft partners in Belgium are joining forces.
About Net IT |www.net-it.be
Net IT helps companies and government organizations with the optimization, digitization and automation of business processes.
This Microsoft Cloud Solution Partner is deeply specialized in the design, development and maintenance of CRM and business applications in Microsoft Dynamics 365 and Power Platform.
The company was founded in 1999 and has focused on Microsoft Dynamics CRM since the first version of the software. Over the years, Net IT has built up an excellent reputation in various sectors such as government organizations, production, distribution and service companies, higher education institutions and member organizations.
In addition to the 50 employees at the head office in Zottegem, Net IT also has a branch with 10 employees in Portugal (Lisbon).
About ESC | www.esc.be

ESC helps companies and organizations accelerate digitization through smart business applications, modern workplace technology and e-business. We provide expert level strategic advice, implementation and support in digitization projects.
With more than 20 years on the counter, we are no novices. At the beginning of 2021, ESC already took over sector colleague SDE, which brought the number of employees to 150. The company is experiencing healthy organic growth and has been nominated as Trends Gazelle for the 8th time in a row.
Investment company Capital A, active in Belgium and the Netherlands, took a majority interest in ESC this summer. Strengthened by this additional capital and business expertise, we want to continue to meet the unrelenting demand for smart software and IT specialists under the wings of the ESC Holding. Net IT becomes part of the ESC Holding.
Press contacts
ESC – Benny Van Hyfte – CEO ESC Holding – +32 496 42 42 71
Net IT – Jan Hofman – Managing Director Net IT – +32 475 82 51 60
For more info: https://esc.be/esc-holding-neemt-net-it-over/