ESC Group reshuffles executive team – Jan Hofman becomes CEO.
Digitalization is enabling organizations in all walks of life to unleash their full potential at an accelerating pace. To provide both its private and public sector clients with faster access to these innovations, the ESC Group is expanding its executive team. This realignment prepares the group for further expansion through organic growth and a number of targeted acquisitions.
Benny Van Hyfte passes the group's CEO torch to Jan Hofman and assumes the role of Country Director Belgium himself. Van Hyfte has been a fixture within the organization since 2004 and since 2020 he has successfully guided the group through a growth path in full transition. As Country Director Belgium, Benny will further focus on the development of Belgium, which is of capital importance in the further growth of the ESC Group. This will ensure the continuity of the success in Belgium.
"We cannot thank Benny enough for the course he has taken with ESC and we look forward to continuing this momentum together with him," explains Philippe Smet, Director at ESC.
Jan Hofman will be the new CEO of the ESC Group. Hofman is founder of Net IT which joined the ESC Group in 2022. He was commercially responsible for the Dynamics 365 Customer Engagement division of the Group which is the market leader in Belgium in this segment.
"This rotation makes us ready for the future and is only possible because everyone, from management to consultants is elastic but also attentive and fanatical about their jobs. This way we stay fresh and apply existing experience and knowledge in new fields," reads Jan Hofman.
In addition, the group is also strengthening in the area of People and Culture with the appointment of Véronique Decoster as Chief HR Officer. Véronique has a proven track record in international HR leadership roles. Throughout her career, she has gained a wealth of experience around organizational structure, cultural change and talent development. She now puts this experience at the service of the 380 driven colleagues within the group.
The group's executive committee also includes Vicky Van Den Haute in the role of CFO and Dave Saman who, as CSIO, is shaping the group's strategy and integration.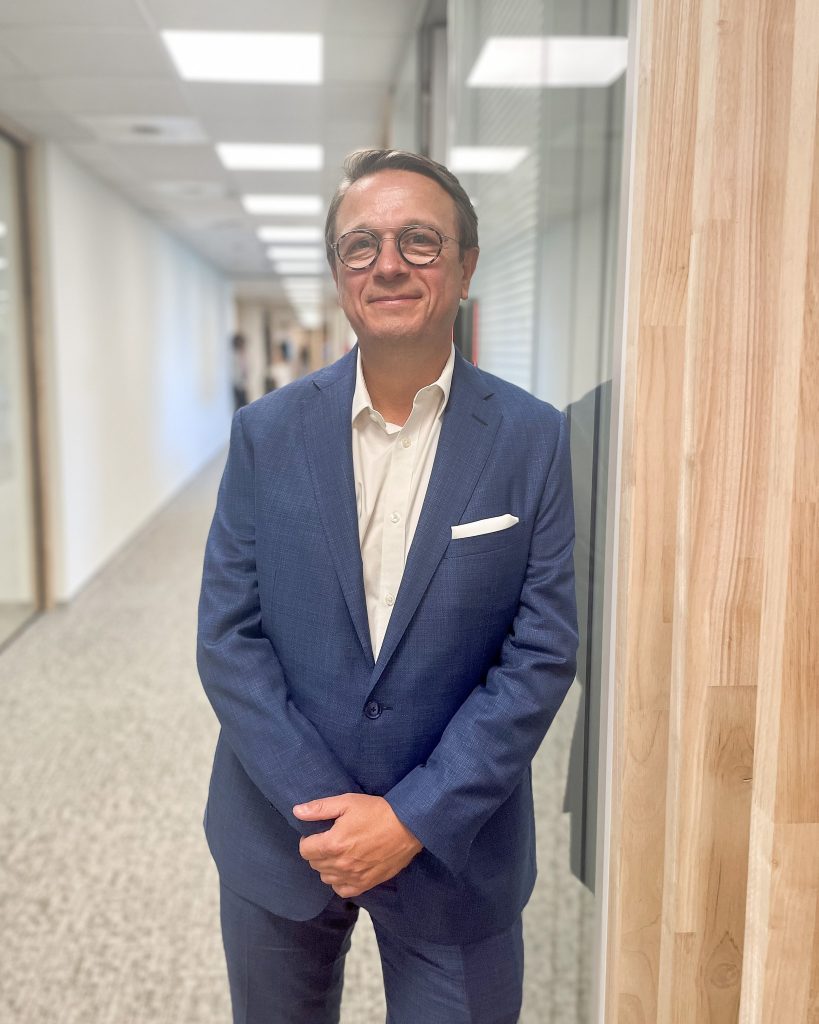 ---
About the ESC Group
The ESC Group now operating in the Netherlands (Advision), Belgium (ESC & Net IT) and Portugal unites leading technology and consulting companies, enabling modern organizations to unleash their full business potential thanks to smart cloud technology. In addition to business applications, Low Code solutions & BI, enterprises will find everything needed for modern workplaces ranging from Microsoft 365 and cloud over cybersecurity to IT management. The large-scale e-business department builds web applications, online portals and web shops for fast-growing medium-sized and large companies.
Investment company Capital A, active in Belgium and the Netherlands, previously took a majority stake in ESC. Strengthened by this additional capital and existing business expertise, we intend to continue to meet the relentless demand for smart software and IT specialists through the umbrella ESC Group.