5 tips for a better marketing and sales alignment
When marketing and sales departments work in silos, this results in a lot of frustration, less qualified leads, less turnover and dissatisfied customers. Read our 5 practical tips to improve this cooperation.
1) Make clear and concrete agreements
Clearly agree with each other:
when is a lead Marketing Qualified (MQL), and when is a Sales Qualified (SQL)?
when does marketing transfer a lead to sales?
within what period must a Sales Qualified Lead be followed up?
who are the buyer personas? Who are the buyers? What are their needs and wishes?
what does the ideal customer look like?
what does the buyer journey look like? Which journey does a (potential) customer take before making a purchase?
Making concrete agreements about goals, definitions and priorities reduces frustration and confusion. Accusations that sales do not follow up on leads and that marketing has no idea about what the customer wants, are less common.
2) Keep each other constantly updated on the results
Communicate regularly about the results achieved.
Use a dashboard with figures (per day/week/month/quarter) about the:
number of Marketing Qualified Leads
number of Sales Qualified Leads
percentage of Marketing Qualified Leads that have become Sales Qualified Leads
percentage of Sales Qualified Leads who have become customers
Also talk about:
which marketing campaigns delivered the most Marketing Qualified Leads?
which marketing campaigns resulted in the highest conversion to Sales Qualified Leads?
which digital content is viewed the most?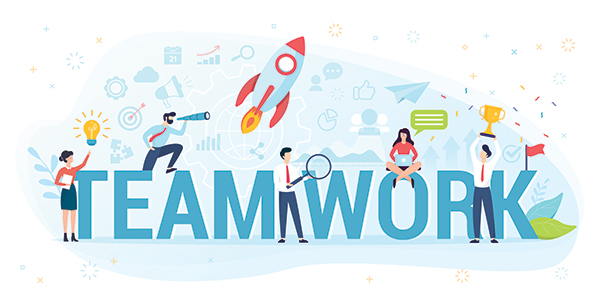 3) Create valuable content together
Content marketing is a widely used marketing tactic for better lead generation. It's about creating and distributing valuable and relevant content.
Sales can help marketing tremendously by sharing issues, challenges, questions, requests, and customer feedback. What questions do prospects ask? What challenges do customers face? etc.
Conversely, it can be inspiring as a marketer to regularly attend customer visits or a sales conversation.
Join forces and work together on convincing e-books, blog articles, checklists, customer stories, webinars, …. . Always agree clearly to communicate in a consistent house style, tone of voice and writing style. This contributes to a recognizable and professional corporate image.
4) Use lead nurturing and marketing automation
Delivering the right message at the right time, that's the core of lead nurturing. "Feed" your leads with the right information and convince them step by step that your product or service is the best solution.
Come up with the best lead nurturing scenarios and templates together. Select your best e-mails, blog articles, e-books, videos, and other relevant content that fit each stage of the target audience's customer journey.
With a marketing automation tool, such as ClickDimensions and Microsoft Dynamics 365 Marketing, you can offer all selected content at the right time and fully automated. This does not only take manual work off your hands. Marketing automation tools also track all interactions and show what information works to grab prospects' attention.
💡 How do we apply marketing automation at Net IT?
Read more >>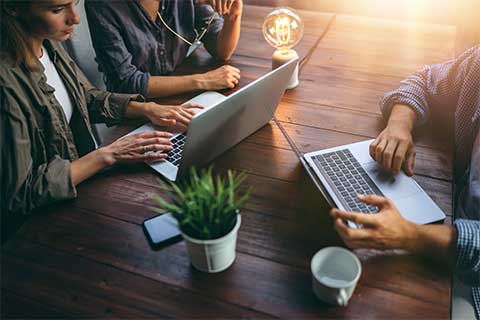 5) Implement CRM software to facilitate collaboration
A CRM tool is an important bridge between sales and marketing departments. If your organization implements a CRM solution such as Microsoft Dynamics 365, you will always have access to the same and most recent customer data. This facilitates collaboration.
Based on all customer data in CRM, you can more easily determine target groups (segmentation) and launch marketing campaigns tailored to the different target groups.
If marketing then completes customer data in CRM with marketing data, sales will gain more insight into which customers and prospects are reached with certain campaigns and what the results are.
Even more powerful is the integration of CRM with marketing automation. Then you gain insight into the complete history of a lead, ranging from already visited website pages, completed web forms to information about opened e-mails. Everything is registered in one system and useful information isn't lost.
Conclusion
'Closing the gap' 'Marketing and sales alignment', 'Smarketing', … these are all expressions for breaking through the classic division between marketing and sales and increasing the involvement between both departments.
Marketing and sales ultimately have the same end goal: (new) satisfied customers and generating more turnover. Only when both departments work together, they'll succeed in achieving this end goal more successfully.
💡 Want to read more? Download the free e-book "The benefits of aligning sales and marketing" (Microsoft, PDF, ENG) >>