Microsoft nieuws van oktober 2019
1. Webcast 2019 Release Wave 2 van Microsoft Dynamics 365
Op 10 oktober gaf Microsoft een live webcast over de 2019 Release Wave 2 van Microsoft Dynamics 365 en het Power Platform. Heeft u de webcast gemist of wilt u deze graag herbekijken, dan kan dit via onderstaande link:
mediastream.microsoft.com/events/2019/1910/BusinessApplications/player/BusinessApplications.html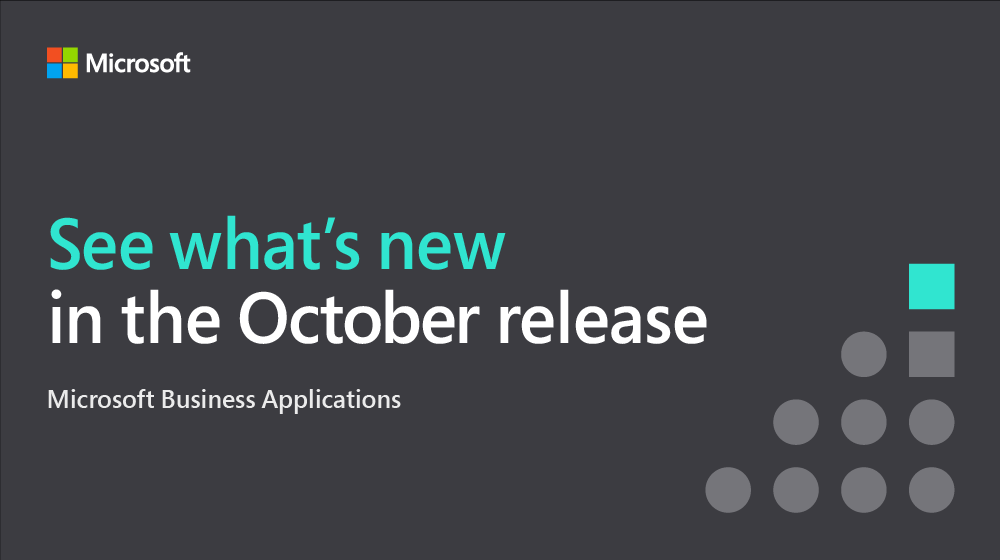 2. Microsoft Dynamics 365 Product Insights – Nu in preview beschikbaar
Begin oktober lanceerde Microsoft de preview van een gloednieuwe app binnen de Dynamics 365 Insights-familie. De D365 Product Insights app gebruikt artificiële intelligentie om inzicht te geven in hoe klanten uw producten en/of services gebruiken. De app biedt ook ondersteuning bij het pro-actief ontwerpen van producten en het oplossen van productproblemen.
>> Lees meer: cloudblogs.microsoft.com/dynamics365/bdm/2019/10/02/announcing-microsoft-dynamics-365-product-insights-now-in-preview/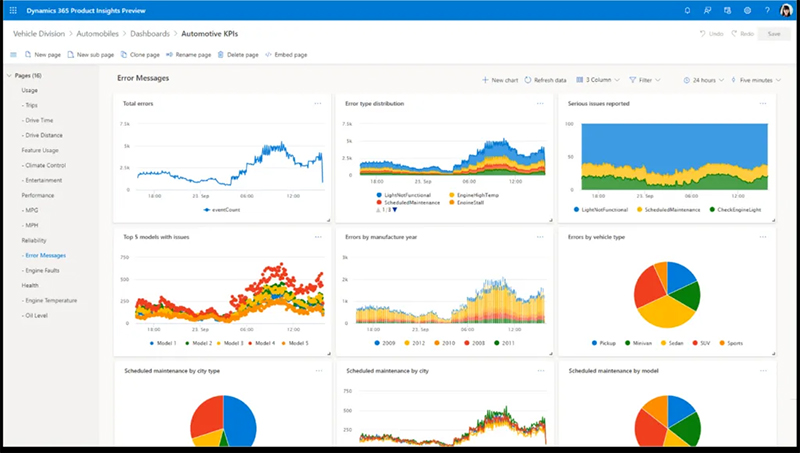 3. Overname van Canadese datamigratiespecialist Mover
Microsoft heeft Mover, een toonaangevende leverancier van migratie van cloudbestanden, overgenomen. Met deze overname wil Microsoft migraties naar Office 365 en SharePoint vereenvoudigen. "As customer demand to move content to the cloud continues to grow, Mover will help make it easier than ever for customers to migrate files to Microsoft 365", schrijft Jeff Teper, CVP Microsoft Office, SharePoint en OneDrive.
>> Lees meer: blogs.microsoft.com/blog/2019/10/21/microsoft-acquires-mover-to-simplify-and-speed-file-migration-to-microsoft-365/

4. Nieuwe scenario's toegevoegd aan de Dynamics 365 Higher Education Accelerator
De Microsoft Higher-Education Accelerator levert een datamodel, voorbeeldapps, vooraf gebouwde dashboards, Power BI-visualisaties en andere hulpmiddelen op maat voor het hoger onderwijs. Deze Accelerator werd vorig jaar in oktober 2018 gereleased. Deze maand kondigde Microsoft aan dat ze er nieuwe scenario's rond stages, beurzen en prestaties van studenten hebben aan toegevoegd.
>> Lees meer: https://cloudblogs.microsoft.com/dynamics365/bdm/2019/10/15/new-scenarios-added-to-dynamics-365-higher-education-accelerator/