Microsoft Dynamics CRM Spring 2016 Wave: wat brengt de lente?
Binnenkort zal Microsoft haar 'lente-editie' (spring wave) van Microsoft Dynamics CRM 2016 uitrollen. In deze release focust Microsoft op de integratie van FieldOne en Adxstudio, dewelke Microsoft recent heeft overgenomen. Daarnaast is de nieuwe functionaliteit 'Project Service' één van de nieuwe grote oplossingen.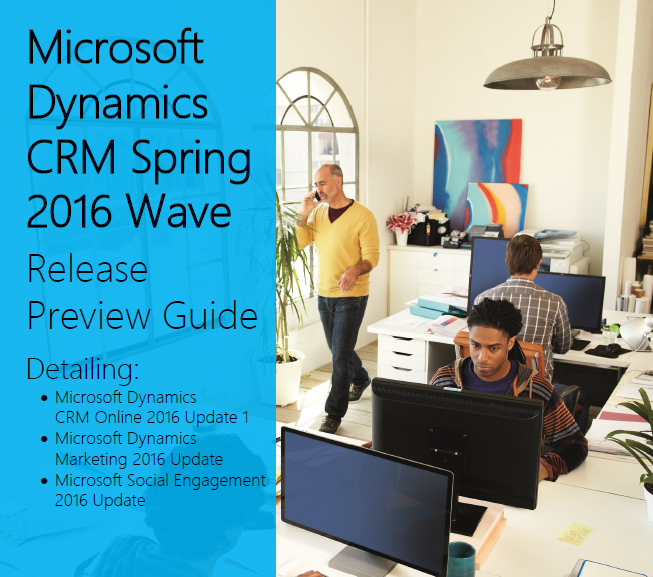 De Dynamics CRM Spring 2016 Wave bevat updates van alle online services, inclusief Microsoft Dynamics CRM Online 2016 Update 1, Microsoft Dynamics Marketing 2016 Update, en Microsoft Social Engagement 2016 Update.
Ook bij deze spring wave release wordt er opnieuw veel aandacht besteedt aan customer engagement en customer service, het bieden van uitstekende en gepersonaliseerde klantervaringen en het opbouwen van lange termijn relaties gebaseerd op kennis en vertrouwen. Daarnaast wil Microsoft innovatieve oplossingen aanreiken die medewerkers helpen om hun productiviteit te verhogen.
De release omvat 3 grote thema's: 'Transformative Service', 'Community Engagement' en 'Intelligence'.
1. Transformative Service
Met behulp van 'Field Service'– en 'Project Service'-oplossingen wil Microsoft de markt voor field en project services beter ondersteunen.
Het recent overgenomen Field One zal volledig geïntegreerd worden als Field Service in Microsoft Dynamics CRM Online. Field Service is een end-to-end, field service management oplossing.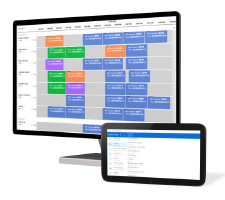 Project Service is een volledig nieuwe feature en helpt bedrijven bij de verkoop, planning en facturatie van projecten.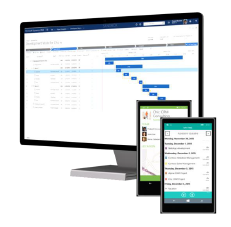 Daarenboven integreren Field Service en Project Service met elkaar en maken ze gebruik van dezelfde 'resource'-pool.
2. Community Engagement
De Dynamics CRM Spring 2016 Wave release focust ook op 'community engagement' door de integratie van Adxstudio. Adxstudio, een belangrijke leverancier van portals, is in september 2015 door Microsoft overgenomen. Met de komende release zal Adxstudio als add-on volledig worden geïntegreerd in Microsoft Dynamics CRM Online. De portal-functionaliteit zal bedrijven in staat stellen om de klantbetrokkenheid uit te breiden met self-service profile management mogelijkheden, beschikbaar stellen van CRM-gegevens, veilige toegang tot deze CRM-gegevens, … . De portal-mogelijkheden zijn gebouwd volgens moderne webstandaarden in een 'responsive design' voor gebruik op pc, laptop, tablet of smartphone.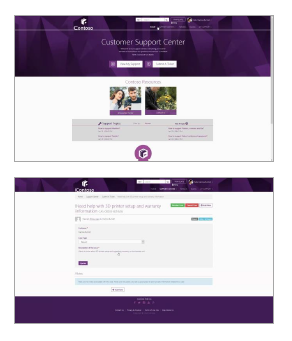 3. Intelligence
Met de CRM Spring 2016 Wave release zal er ook een 'guided user navigation'-feature geïntroduceerd worden, waarbij de nadruk ligt op gebruiksgemak en productiviteit. Met behulp van deze feature zullen onder andere nieuwe gebruikers sneller kennis kunnen maken met de werking van CRM.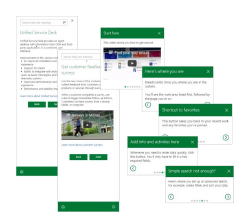 Daarnaast zullen er ook 2 twee nieuwe machine learning scenario's ingevoerd worden voor Microsoft Social Engagement, namelijk 'Adaptive Learning' en 'Automated Social Triage'. Met 'Adaptive Learning' zal je in staat zijn om de Microsoft Social Engagement-tool specifieke dingen uit jouw markt te laten leren. Met 'Automated Social Triage' zal Microsoft Social Engagement automatisch bepaalde intenties uit social mediaberichten detecteren en deze triëren als cases of leads in Dynamics CRM.
>> Download de Microsoft Dynamics CRM Spring Wave Release Preview Guide
Bekijk ook deze video.
UPDATE: ondertussen is deze nieuwe editie beschikbaar!!