Dynamics 365 Project Operations: nieuwe app voor projectbeheer
Dynamics 365 Project Operations is sinds 1 oktober 2020 de nieuwe app voor projectbeheer in Microsoft Dynamics 365.
Project Operations brengt de beste functionaliteiten samen van 3 bestaande tools, namelijk Dynamics 365 Project Service Automation, Microsoft Project en Dynamics 365 Finance. Hiermee komt Microsoft tegemoet aan de vraag van klanten naar één uniforme applicatie voor project management met o.m. volgende mogelijkheden:
beheer van personeel & middelen;
kostenbeheer;
opmaak projectplanning;
boekhouding.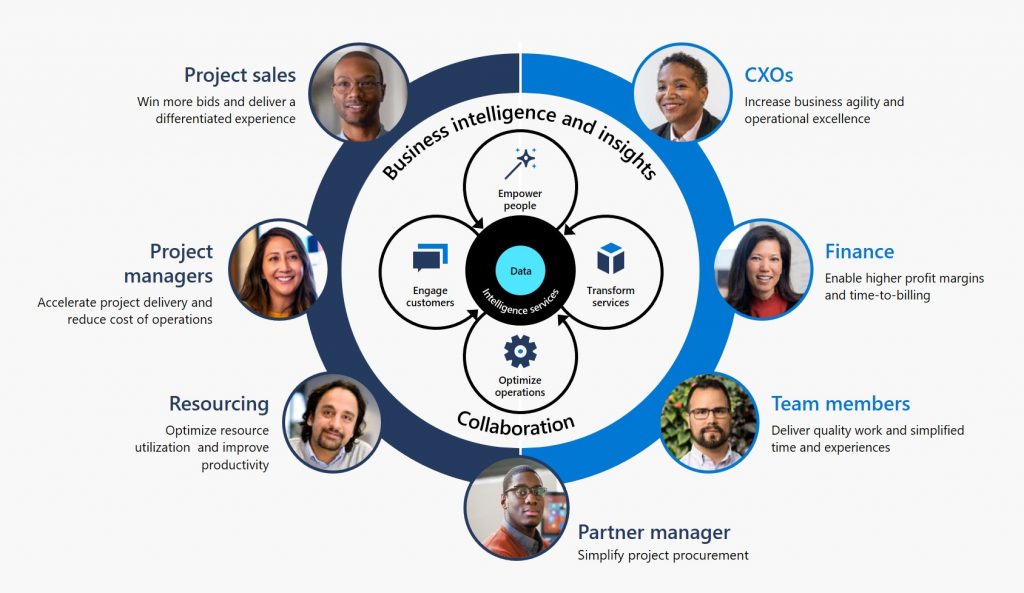 End-to-end project management
Microsoft omschrijft de gloednieuwe app zelf als: "an end-to-end project management app that empowers service-based businesses to win more deals, accelerate project delivery and maximize profitability."
In onderstaande video ziet u hoe de app sales-, resourcebeheer-, projectmanagement- en boekhoudteams met elkaar verbindt.
Dynamics 365 Project Operations is gebouwd op het Microsoft Power Platform. U kan de applicatie dus ook gebruiken met Microsoft Teams, SharePoint, Microsoft 365 en de andere business apps van Microsoft Dynamics 365 (zoals Sales, Customer Service of Field Service)
Wat betekent dit voor de oudere appProject Service Automation?
Microsoft blijft de oudere applicatie Dynamics 365 Project Service Automation wel ondersteunen tot 1 oktober 2024, maar zal voor deze app geen nieuwe features meer ontwikkelen. De focus ligt nu volledig op Dynamics 365 Project Operations.