Overzicht releaseplan Dynamics 365 & Power Platform – 2020 Release WAVE 1
Op 27 januari publiceerde Microsoft de releaseplannen van de eerste grote update van Microsoft Dynamics 365 en het Microsoft Power Platform in 2020. De releaseplannen beschrijven de nieuwe en verbeterde features die tussen april 2020 en september 2020 worden uitgerold.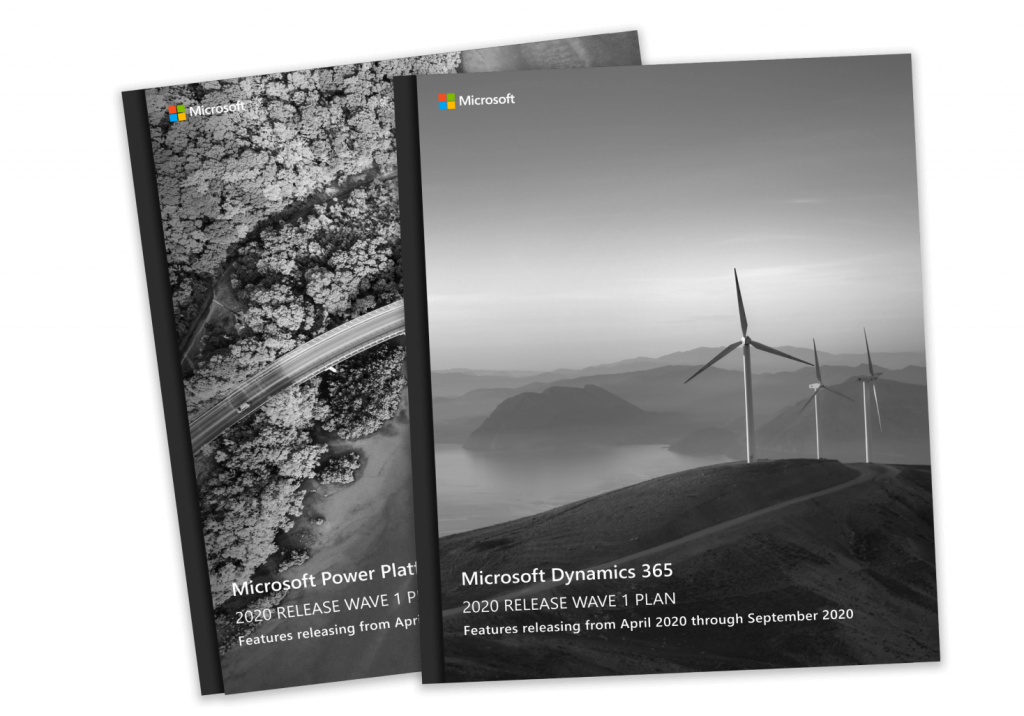 The new features and enhancements demonstrate our continued investment to power digital transformation for our customers and partners. – Mo Osborne, CVP & COO, Business Applications Engineering
Releaseplan Dynamics 365 (Customer Engagement)
De eerste releasegolf van het jaar bevat honderden nieuwe functies in de Microsoft Dynamics 365 business-applicaties, waaronder Sales, Marketing, Customer Service, Field Service en "Insights".
Sales krijgt updates voor een betere gebruikerservaring en nieuwe aangepaste modules voor voorspellingen om de sales pipeline beter te beheren.
Dynamics 365 Customer Service voorziet meer tools om de productiviteit van klantenservicemedewerkers te verhogen en om organisaties te helpen bij het ontwikkelen van een proactief en voorspellend servicemodel.
Dynamics 365 Marketing verbetert gepersonaliseerde marketingmogelijkheden met dynamische content voor contacten en integratiescenario's met "third-party" content managementsystemen en Microsoft Forms Pro.
Dynamics 365 Sales Insights breidt uit met verkoopscenario's en verbetert de mogelijkheden voor "gesprek intelligentie". Eén van de nieuwigheden is een diepere gespreksanalyse met emotiedetectie.
Dynamics 365 Customer Service Insights bevat een rijkere integratie met Power Virtual Agents en "insights"-data voor diepgaande analyses via artificiële intelligentie.
Dynamics 365 Customer Insights optimaliseert het verrijken van "data profiling" en segmentatie van klantprofielen.
>> Klik hier voor het volledige releaseplan van Dynamics 365 2020 Release Wave 1 (PDF)
Releaseplan Power Platform
In het Microsoft Power Platform staan business intelligence en workflow automation centraal. Met de oplossingen Power BI, Power Apps, Power Automate, Power Virtual Agents en Common Data Service biedt het platform nuttige tools om data te analyseren en processen te automatiseren.
Power Automate wordt verder uitgebreid met "Robotic Process Automation"-mogelijkheden om routinetaken te automatiseren. Power Automate krijgt ook een betere integratie met de AI Builder, Teams en Azure.
Power Apps krijgt aanzienlijke verbeteringen, zoals het gebruik van de Power Apps Portals Studio waarmee u uw website kan maken en aanpassen zonder (of weinig) code te moeten schrijven. Er zijn ook nieuwe mogelijkheden waarmee ontwikkelaars aangepaste functionaliteit rechtstreeks binnen portals kunnen bouwen.
Power BI investeert verder in vier belangrijke gebieden, waaronder intuïtieve ervaringen, een verenigd BI-platform, big data-analyse en diepgaande artificiële intelligentie.
>> Klik hier voor het volledige releaseplan van het Power Platform 2020 Release Wave 1 (PDF)
Hou volgende milestones in de gaten:
27/01/2020: releaseplannen beschikbaar.
03/02/2020: vroege toegang tot de nieuwe functies voor testdoeleinden.
01/04/2020: updates van Dynamics 365 en Power Platform officieel beschikbaar
NEW!! 01/05/2020: start regionale uitrol (i.p.v. 03/04/2020) – Voor Europa: vanaf 15/05/2020