Microsoft Dynamics 365: all-in-one ecosysteem voor business applicaties
In 2016 bundelde Microsoft zijn business applicaties in één, cloudgebaseerd ecosysteem: Microsoft Dynamics 365.
1) Waarom Microsoft Dynamics 365?
De lancering van Microsoft Dynamics 365 kaderde volledig binnen Microsoft's ondertussen welgekende missie "to empower every person and every organisation to achieve more".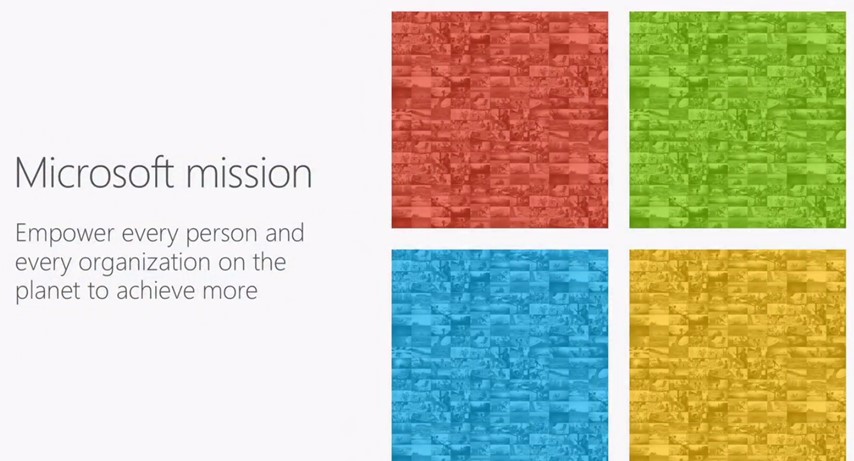 Microsoft wil ertoe bijdragen dat, binnen de huidige context van digitalisering, bedrijven en medewerkers productiever kunnen werken en succesvoller worden. De Microsoft Cloud speelt hierbij een zeer belangrijke rol. "The Microsoft Cloud enables organisations to implement cloud-based productivity and business apps solutions to enable employees to be more successful and to enable to reinvent business processes", aldus Scott Guthrie van Microsoft.
"Reinventing business processes", dit was ook de titel van het artikel van Satya Nadella, de CEO van Microsoft, naar aanleiding van de aankondiging van Microsoft Dynamics 365 op het Worldwide Partner Conference in juli 2016.
2) Wat is Microsoft Dynamics 365?
Microsoft Dynamics 365 is een all-in-one business platform dat volledig in de cloud draait. Het bestaat uit verschillende CRM (Customer Relationship Management) en ERP (Enterprise Resource Planning) tools waarmee u bedrijfsprocessen kan beheren en automatiseren.
Uit welke Customer Engagement (CRM) tools bestaat Dynamics 365? Bekijk hier het overzicht.
Alle apps en alle data binnen de apps integreren nauw met elkaar, waardoor u alle belangrijke bedrijfsprocessen vanuit één plaats kan beheren. Via een eenvoudig en aantrekkelijk navigatiemenu kan u snel van de ene app, bijvoorbeeld Sales, naar de andere app, bijvoorbeeld Marketing, navigeren.
Onafhankelijk van de grootte van uw organisatie kan u aan de slag met Dynamics 365. U betaalt alleen voor de business apps die u op dit moment nodig heeft en breidt ze moeiteloos uit naarmate uw bedrijf groeit.
Naast de specifieke business apps, heeft u ook toegang tot andere apps via de Microsoft AppSource, een platform dat meer dan 200 Saas (Software-as-a-Service) apps van Microsoft en Microsoft partners aanbiedt.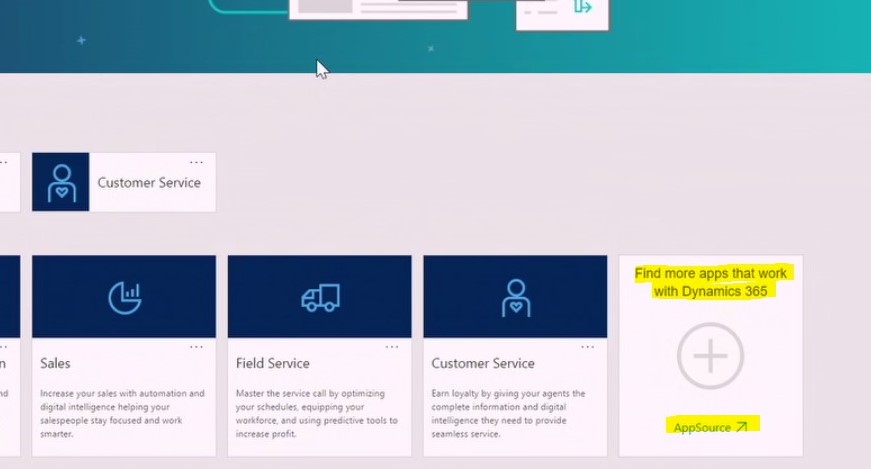 Dynamics 365 is daarnaast nauw geïntegreerd met Microsoft Office 365. Deze integratie zorgt ervoor dat uw medewerkers veel slimmer en productiever werken. Bijvoorbeeld, als uw bedrijf Outlook als e-mailclient gebruikt en één van uw medewerkers ontvangt een e-mail van een klant, dan zijn alle desbetreffende klantgegevens, vorige klantinteracties, … die zijn opgeslagen in Microsoft Dynamics 365 ook zichtbaar in Outlook.
>> Lees ook: Slimmer werken door Dynamics 365 te combineren met Microsoft Office 365
Tot slot werkt Dynamics 365 ook samen met Microsoft Power Platform, Microsoft's low-code platform dat bestaat uit PowerApps, Power BI, Power Automate en Power Virtual Agents.
2 grote updates per jaar
Jaarlijks lanceert Microsoft in april en oktober een grote update
van Dynamics 365, met verbeterde en nieuwe features. Systeembeheerders kunnen deze nieuwe functionaliteiten altijd eerst testen alvorens deze effectief worden ingeschakeld voor de volledige organisatie.
Naast de 2 grote updates in april en oktober voorziet Microsoft wel nog kleinere updates doorheen het jaar. Dit gaat dan om updates die de prestaties en betrouwbaarheid verbeteren, zoals bugfixes.